VERIDOC GLOBAL

Patented QR Code Verification Solution "Making Verification Simple for Everyone"
Encrypted data from the document to the blockchain.
VeriDoc Global has developed a mechanism to store digital documents in the client's secured server & send the encrypted data from the document to the blockchain.
In Simple Terms
The digitization of the document involves, extracting data from the document, cryptographically encrypting the data extracted from the client's record and converting it into the unique hash value of the original source file.
Unique hash is stored on the blockchain
This unique hash is stored on the blockchain and the URL to the transaction record is embedded into a unique QR code which is present on the original document issued by the issuer.
    VeriDoc Global solves problems across multiple industries with the implementation of smart contracts
VeriDoc Global is a Quick Response (QR) Code verification solution using public-key cryptography and blockchain technology.
The main objective is to eliminate counterfeit products and fraud.
VeriDoc Global Scanner
The app lets you verify with a quick scan
If you don't have a code reader yet, download your Veri Own VeriDoc Global Scanner that can be used not only for scanning VeriDoc Global secured QR codes but also as a code reader for your QR codes and 2D Barcodes.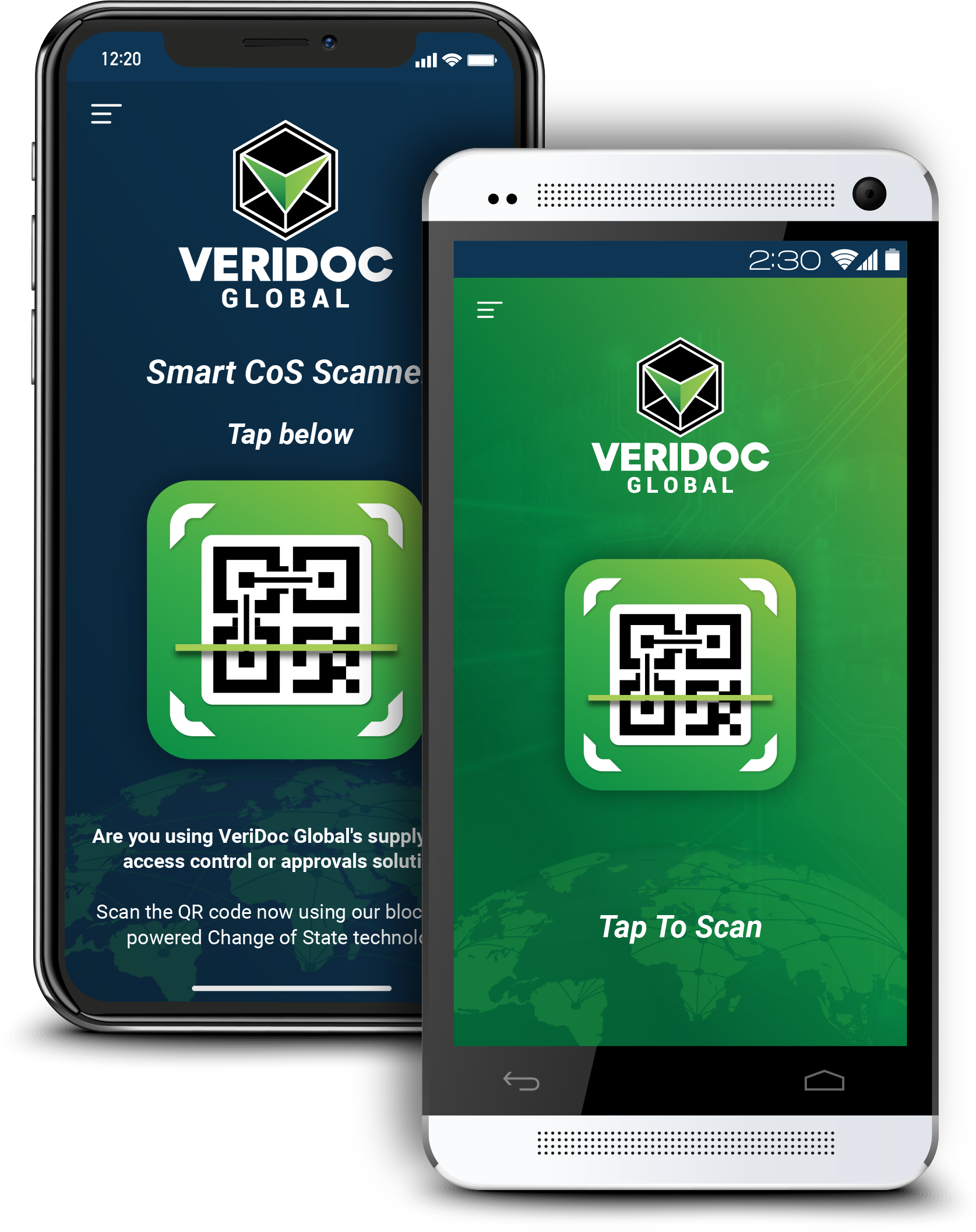 The Scanner comes packed with the following features
Code Reader (2D Barcodes and QR Codes)
Change of State (COS) Reader
Change of Ownership (COO) Reader
Smart Login QR Code Scanner
Blockchain technology uses a decentralised network configuration.
Data is replicated and stored on every machine that acts as a node in the peer-to-peer network.
Since the unique hash value stored in the blockchain is incorruptible and can never be modified, it lends itself as a highly trusted reference point for the verification process.

The larger this network, the harder it is to hack the system. You would need to hack multiple computers at once to be able to alter or change the data, compared to a single server which can be targeted.
Interested in learning more about VERIDOC GLOBAL & how to future-proof your document-related business?